Company profile
Primapol was established in 2004 and is a leading distributor of finished and semi finished products. Wehold an extensive inventory of over 20,000 different items. Primapol operates as a one-stop shop on a "just-in-time", 24-hour delivery basis.
Primapol supplies aluminum, stainless steel, fire protection products, engineering plastics and titanium. All alloys are available in both commercial and aircraft quality. Our range of products is constantly expanded to meet the expectations and needs of our customers.
Our products include
Metals & Engineering Plastics: plates, sheets, coils, bars, beams, extrusions, pipes, tubes and wires. All items are available in a variety of grades, shapes and sizes, including hard-to-find sizes and specifications.
Pipes, fittings, valves & accessories for fire protection systems
Mechanical Fixings, fasteners & supports
Decorative Products: decorative stainless steel sheets and more.
Many different industries benefit from Primapol's quality, experience and reliability, from food processing and pharmaceuticals, energy, water, automotive, chemicals and petrochemicals, fertilizers, aerospace and aviation, military, machining, elevators and construction, solar energy, infrastructure to microelectronics, high tech and more.
State-of-the-art technology for state-of-the-art quality
Primapol's leading position is supported by state-of-the-art warehouses and processing equipment, including advanced fully automatic disc saws, coating line, band saws and more. Our main warehouse is located in Kladno, just 15 minutes drive from Prague airport. Our premises covers more than 9,000 sqm, including more than 8,000 sqm of covered storage areas.
Quality is the core concern of all Primapol's operations. Primapol is AS9120B and ISO 9001:2015 certified.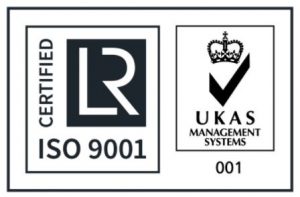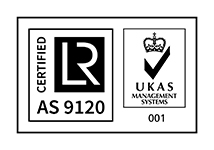 As part of a leading group enjoying global success
Primapol is a subsidiary of Scope Metals Group, a public company listed on the Tel Aviv Stock Exchange. The group cooperates with leading manufacturers around the globe. Primapol provides storage and logistical outsourcing services to our customers, enabling them to cut costs and concentrate on their core businesses.
In addition to its leading position in the local market, Primapol exports its products and services to Europe and Asia. The central location enables Primapol to access global markets with flexible shipping options and to guarantee a short lead-time.
In 2007, Primapol established a subsidiary in Poland. The company, Alinox, is located in the city of Mysłowice.
Our unique position provides our customers with genuine competitive advantages and has positioned Primapol as one of the leading companies in its field.
We encourage you to use our services and cooperate with us.
---